Using kitchen tools and Can Opener helps you in easing out your cooking since it saves your time, energy and efforts. They are highly dependable and significant in today's time since they make your life so much convenient that you don't feel restless when it comes to cooking. The right Can Opener to prepare food i a must-have in your kitchen for making your cooking time easier and fun as well.
Well, you would have noticed that most of the foods today come in cans that need to be opened with tools or Can Opener to start the food preparation. Be it raw food or a ready to eat one, it all comes in different cans. However, opening cans can be a bit tricky when you don't have the right tools and Can Opener. And opening them with a knife can be extremely dangerous. If you make a mistake or the knife slips from your hands, it can immediately cut your finger and can complicate things. You need to be extremely careful while handling a knife. Under such circumstances, you need a more convenient option and better utensil, which is a can opener.
This Kitchen Manual Can Opener is just what you need in your life to open cans without any troubles. It makes for an excellent utensil that you must own in your kitchen. Now you may ask what's so special about it and what difference it would make if you have it. So, here are the features of this can opener.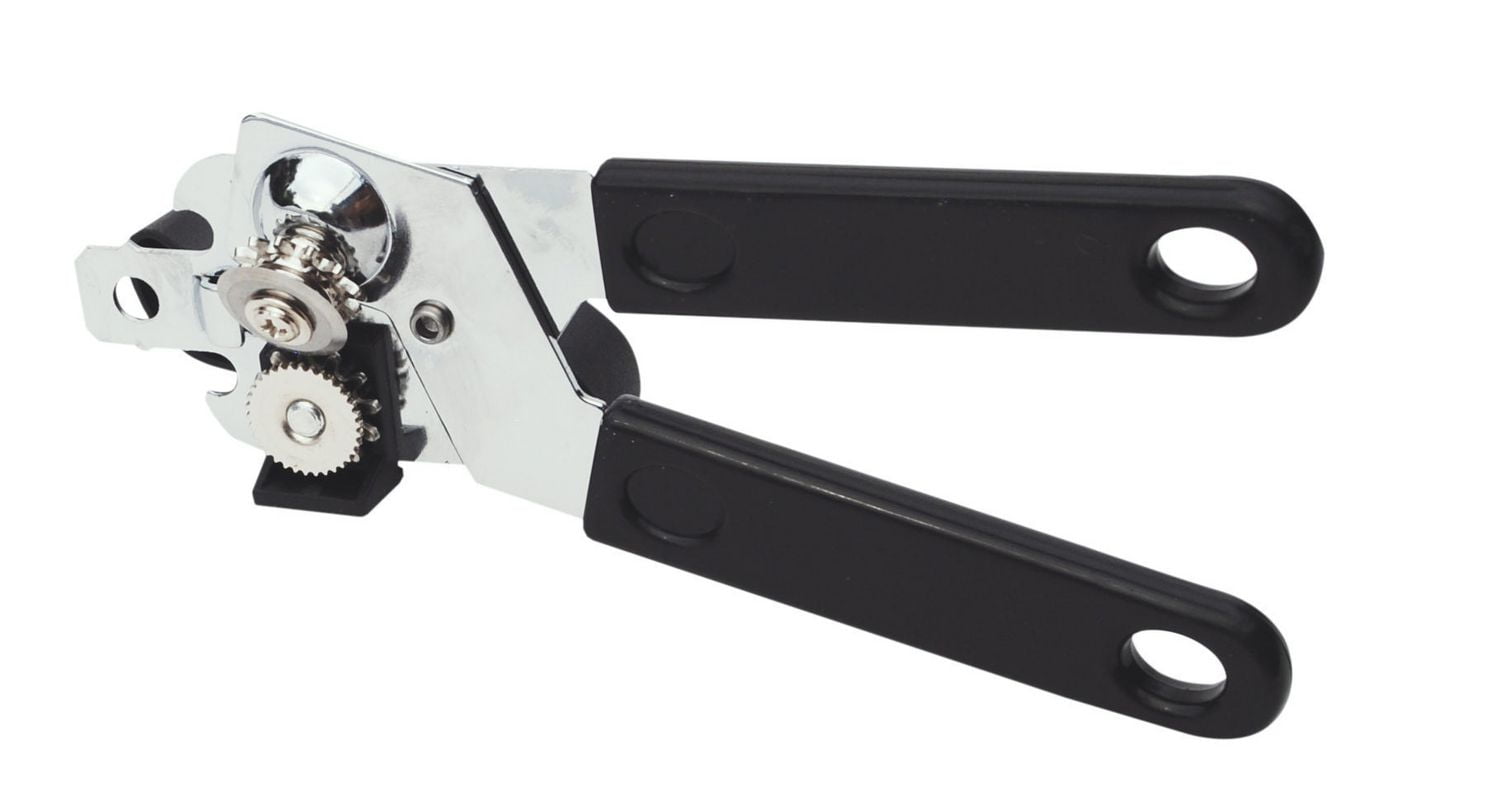 Features:
It is made up of an extremely high-quality ABS + Plastic which makes it more durable.
You wouldn't have to worry about its breakage even if you use it while opening the cans that are hard to open.
You can choose from two colors that it comes with; black or red.
It comes in two different sizes as well so you can choose which one you would need. The first one is of the size 20.5 x 6 x 4 cm, while the other one is of the size 22 x 4 x 6 cm.
Neither of these can openers is too big, so you can easily carry them with you whenever and wherever you want.
You can open the cans in a much shorter time than the other can openers and without facing any troubles.
Since it is not made up of any metal, it is rust-resistant so you wouldn't need to be concerned.
It would last you for a much longer time compared to the ones that are available in the market.
It has an anti-handle so you wouldn't have to worry about it slipping from your hands and giving you cuts on your fingers.
This can opener is much cost-effective, highly durable and would last you for a really long time.
With so many good qualities and features, how would one not resist themselves from getting their hands on it! Go grab this tool and it will make your life so much easier and convenient!